A better way to do data science
Discovery is about exploration

— about asking and answering questions — but today's AI/ML technology makes that as hard as possible.
Question-First
Today's question-oriented AI/ML tech forces us into a workflow in which we are required first to identify a question then set about an onerous iterative process to (maybe) answer it.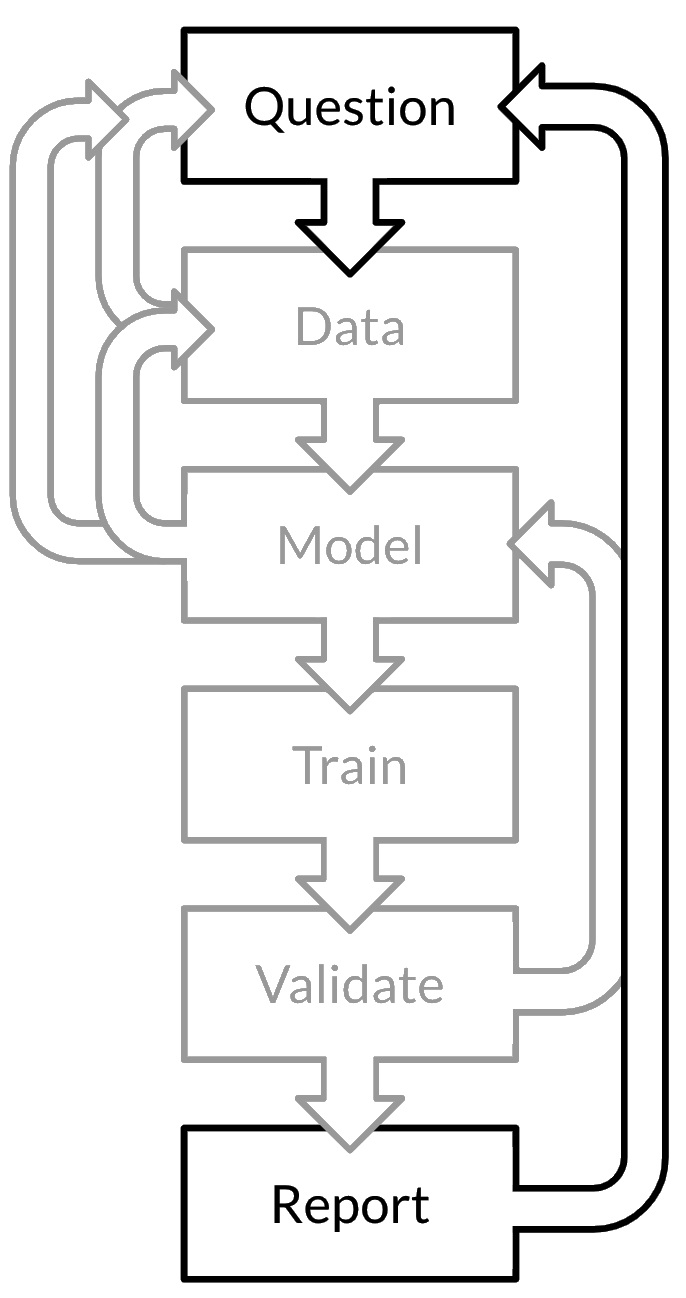 Data-First
Redpoll enables an entirely different, more human, workflow that begins with the data. The system learns about the data, then allows you to answer question after question effortlessly and transparently.